Vision/Strategy setting
Workshop
A clear vision and associated mission are a must for every organization. The vision and values of the promoter can be defined using certain methods. This is done through various exercises with the key person of the organization. Bramma's vision workshops develop an apt vision statement for the organization. Bramma also helps in developing appropriate strategies to attain the vision.
Attitude Re-Engineering
Training
The attitude is more important than the skill. A workshop on the Re-Engineering attitude of the staff inside an organization can do wonders in their output. This is done through a step-by-step process which is developed through intense research by the expert training team in Bramma.
Sales Enhancement
Trainings
Most organizations don't use their sales force properly. Sales enhancement can be done when the sales team identifies the reasons for selling that product or service. Bramma training sessions give them proper reasoning for the same and make them motivated to do more sales using innovative tips and techniques.
Operational Excellence
Trainings
There can be several issues in day-today operations inside a company. Many of these issues occur due to role ambiguity and lack of ownership. The importance of taking ownership will be communicated and techniques to become a team leader are presented through these sessions. 
Outbound training is necessary in improving the team. Building, enhancing departmental communications, developing leadership skills, identifying self, aligning staff's vision to that of the organization's vision, etc. These sessions are done on adventurous and existing terrains to ensure the environment of the participants. Bramma's specially trained OBT trainers can thus help you to improve the efficiency of your team.
CBS (Certified Business Leader) is a six months consulting training program for Entrepreneurs. These will enhance the quality of the Entreupreners and help them to implement their vision and values in their respective organizations. This transformational journey is purely practical.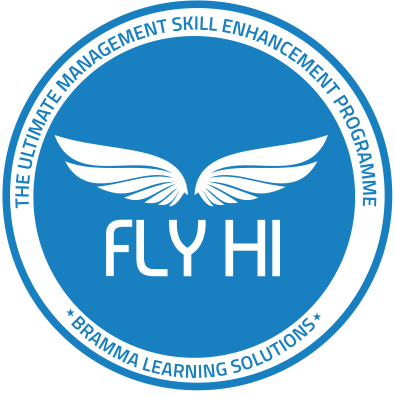 FLY HI is a 30 days intensive managerial excellence program for Entrepreneurs and top management professionals based on 18 laws of Entrepreneurship. It upskills managerial abilities and helps people to move up in their business and career.