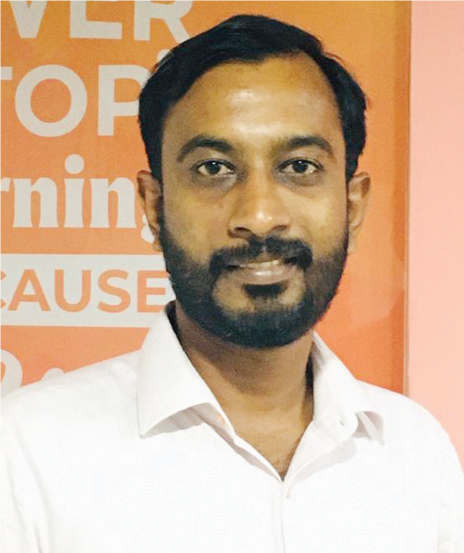 JB Mathews
'And, when you want something, all the universe conspires in helping you achieve it' – Paulo Coelho
Seed funding, angel funding, venture capital funding, these are terms people in the business space generally hear and the most loved words for any entrepreneur. But what happens to an idea from an ideator who does not have the right connections to create that visibility within investor circles? What happens to businesses that only need Rs 10 lac – Rs 50 lac investment but can bring about good return on investment? Where do small businesses go for funding? One of the many Dont's of a business is not to raise investment from friends/family. But what other option is available? Who can be 'The Helping Hand'?
Introducing Growlab. A one-stop solution platform for startups in Kerala focused on the SME & MSME segment. With a vision to make fund sourcing easy and to help businesses grow, Growlab intends to be the driving force that handholds investors and ideators to scrip their success stories.
The foundation for Growlab has been out of the most relevant pain point ideators face, INVESTMENT! Often during our consulting process we have come across this pain point ideators face. This pressing issue is largely unaddressed as well though SME & MSME play a pivotal role in their contribution towards an economy. Many an ideator quits their business idea for the same reason. As a matter of fact, some of the best investment with highest returns often is to invest in these smaller cap business ideas that have exponential growth potential.
Growlab is a one of its kind unique platform that bridges ideators and investors. The curated platform with full stack consulting support of Bramma's consulting team will have two online pitch opportunities every month and a 3 month result oriented incubation program. Each ideator pitch listed in the platform will have all the necessary information an investor looks at for investment confidence and will also be vetted by our team. Each pitch will be accessible to the wide investor pool in the platform and Growlab will play a facilitator role for the investment to be completed. The 101 Angels, the investor pool of Growlab is being expanded owing to huge demand from the market and will be the strongest force for startup growth in Kerala in the coming years.
For a business idea to be investment ready, Growlab offers services including pitch deck preparation, mentoring and handholding as well. Further, Growlab will also provide investors handholding services to support the success of the startup through the investment.
Hey, are you stuck on how to move ahead with your business idea?
Don't worry, Growlab is here to support you.